Our Vision: This is our goal.
Empowering

HOPE

,

RELIEF

, and

RECOVERY
Our Mission: This is what we do.
Empowering

HOPE

through compassion, engagement and connection with those we serve.
Empowering

RELIEF

through effective evidence based practices that promote skills and resilience.
Empowering

RECOVERY

by building upon strengths and supporting individuals in their goals.
Our Core Values: This is how we do it.
Do the right things for the right reasons.
Provide great customer service with high quality outcomes.
Communicate openly, honestly, and respectfully.
Problem solve collaboratively with clients, staff, and the community.
Promote healthy options for clients and staff.
Be nimble and responsive in creating solutions.
Greater Lakes values diversity, and strives to maintain a safe, welcoming environment for all.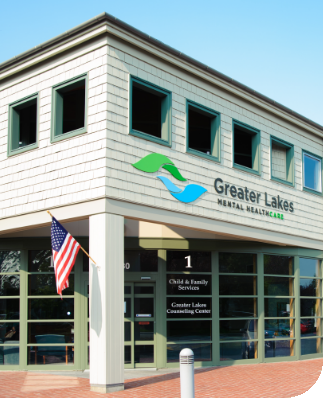 ---
What We Offer
Greater Lakes offers a variety of Mental Health Services for residents of Pierce County with Medicaid coverage. We can also help clients obtain or re-establish Medicaid benefits.
We serve more than 10,000 individuals each year, at a variety of convenient locations.
We offer Mental Health Services for Adults and Children, as well as Substance Use Disorder Treatment for adults, Court and Criminal Justice Programs, Homeless Support Programs, Integrated Medical Care and a full-service pharmacy, provided by Genoa.
Our providers include Certified Peer Counselors, Counselors and Mental Health Technicians, Case Managers, Therapists, Mental Health Professionals, Nurses, Advanced Registered Nurse Practitioners (ARNPs), Chemical Dependency Professionals and Psychiatrists.
---
Organizational Philosophy
Greater Lakes strives to align our facilities, programs, staffing and behavior with our values. We maintain high expectations for ourselves and hold ourselves accountable to each other and those we serve.
---
Clinical Philosophy
At Greater Lakes, we believe that everyone has the potential to recover from mental illness, and to realize their hopes and dreams. We are committed to the principles of Recovery and
Trauma Informed Care and provide evidence-based treatments which include counseling, case-management, peer support, and medication.
Our organizational and clinical philosophy are based on respect, client choice and empowerment, which inspires hope and provides the best environment for recovery.
---
Leadership
Executive Committee

President/CEO
Terri L. Card

Chair
Mimi Tucci

Immediate Past Chair
Steven Brockel

First Vice Chair
Donald N. Powell

Second Vice Chair
Jerry N. Moore

Secretary
Gregory J. Unruh

Treasurer
Jay R. Mayer

Board of Directors

Patrick Ahearne
Maggie Baker
Leslie Becker, M.D.
Clayton DeNault
Ann Edington
Andrew Fagan
Samantha Farrar
Kim McAdams
Shirlee Schatz
Jeffrey A. Watts
Barbara Werschkul
Michael Zaro
---
Publications
---
Contact Us
Greater Lakes Mental Healthcare
9330 59th Ave SW, Lakewood, WA 98499
253-581-7020
Request copies of you medical records -pdf
Request copies of your Substance Use Disorder (SUD) records -pdf
Instructions -pdf