At Greater Lakes, we believe it takes courage to ask for help. We know you are likely experiencing many challenges already, and accessing mental health treatment should not be one of them.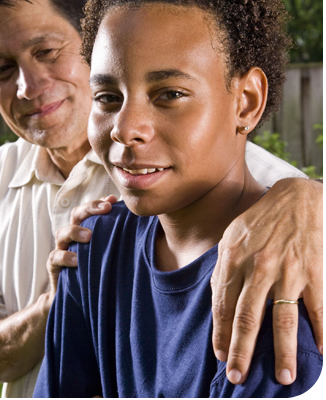 Having everybody in here actually cheering for you really helps.
I've had therapy before and never really felt like it was helping.  It just seemed like a waste of time. There's just something about this place.  I love coming here and I finally feel like it's helping!
Me and my counselor are a pretty good team.  She's awesome!
When my counselor comes to work, she brings a little bit of sunshine with her.
My counselor's voice on the phone is very welcoming and I appreciate how quickly he was able to respond and explain my situation!
I don't know where I'd be without Greater Lakes.  I have an amazing therapist and an awesome med provider.  They both just get me.
I love how the Front Desk staff always remembers my name and who I am.  It's comforting and helps make the process of coming here a little easier.
I feel so very well understood and respected as a person with my counselor.
I look forward to seeing my counselor….a chance to sit down, open up and talk about who I am…I always held everything inside but I'm gradually opening up.
When I wake up on Thursday I think about what I'm doing that day and I go, 'oh! Yay! I get to go see my counselor today!' And then I smile the rest of the day.
You have helped me so much in ways you don't even know.
I always feel respected by my counselor. I can tell he really cares about me.
The therapists and counselors were amazing. I feel like I got my life back.
Getting Started
The first step in your journey toward recovery is to arrange for an initial assessment. Together, we will identify the solutions that are best for you, and pair you with a counselor and treatment plan that fits your needs. To get started, call 253-581-7020 to schedule an assessment. Or, if you prefer, you can simply walk-in to one of our outpatient clinics during business hours – no appointment needed.
Mental Health Services for Adults
Mental Health Services for Children, Adolescents, and Families
Substance Use Disorder Services for adults
---
Court and Criminal Justice Services
Co-Responder Program with Lakewood Police Department (COPS) – A mental health professional from Greater Lakes and a Lakewood Police Officer team up to respond to calls in which someone with a perceived mental illness needs intervention.  They help the person avoid arrest, and divert them to appropriate services in the community. Watch this inspiring video to find out more about this successful program:
Jail Transition Program (JT) – Greater Lakes clinicians work at the Pierce County jail, advocating for inmates with mental health issues and helping them connect with community resources and assistance after release.
Offender Re-entry Community Safety Program (ORCSP) – Felony Mental Health Court and Forensic Assertive Community Treatment (FACT) In collaboration with the Pierce County Superior Court, individuals with a mental health or substance-use disorder who have committed a non-violent felony can participate in a rigorous program to avoid prosecution.
Community Re-entry Program – Assists individuals who have a high number of repeat Jail bookings, often due to complex mental health challenges.  Our team of clinicians, peers and a nurse work with them to find housing and build community supports, increasing their chances of avoiding future arrests.
---
Support for Homelessness
Projects for Assistance in Transition from Homelessness (PATH) – This team provides community outreach to homeless camps, hot meal sites and other locations where individuals who are struggling with homelessness gather. The goal is to engage people in services when appropriate and to provide general supports to help individuals who are homeless. Watch this inspiring video to learn more!
---
Integrated Medical Care
Greater Lakes Mental Healthcare and MultiCare Health Systems have partnered to provide mobile medical care at Greater Lakes with a Medical Van. This "doctor's office on wheels" provides medical care for our clients who struggle to get to medical appointments in the community.
---
On-Site Pharmacy
Genoa Full-Service Pharmacy
(Lakewood location only)

Hours of operation:
Monday – Friday 8:30am – 5pm
Phone: (253) 617-7111