Your donation will help clients through our Emergency Needs Fund, which helps clients with an urgent financial need.
Recovering from serious mental illness can be a long, difficult struggle. But with help, people do recover. But for clients struggling with both mental illness and poverty, a relatively small financial need can become a crisis.
The inability to pay for the deposit on an apartment, a late utility payment, replacement ID card, bus pass or basic hygiene items can make mental health issues worse for our vulnerable clients. It can even mean the difference between relapse and continued recovery.
Please consider a donation to Greater Lakes Emergency Needs Fund.
Your gift will make a real difference, right now.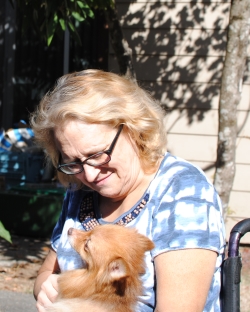 You can also donate by phone: 253-620-5184
or by mailing a check to:
Development Department – Emergency Needs
Greater Lakes Mental Healthcare
9330 59th Avenue SW
Lakewood, Washington 98499
Join us for our 52nd Annual Fundraising Dinner to benefit PATH—Greater Lakes' Homeless Outreach Program.

Click here for more information

.
Donate Your Vehicle
Do you have a car, truck, boat, motorcycle or other vehicle you no longer use? You can donate it to Greater Lakes through Northwest Charity Donation Services. Contact them at 1-800-961-6119 or online.
Greater Lakes Mental Healthcare is a 501c3 charity. Donations are tax deductible.  Greater Lakes values your privacy and will not sell or exchange any donor information. For more information about donating to Greater Lakes Mental Healthcare, please call 253-620-5184.